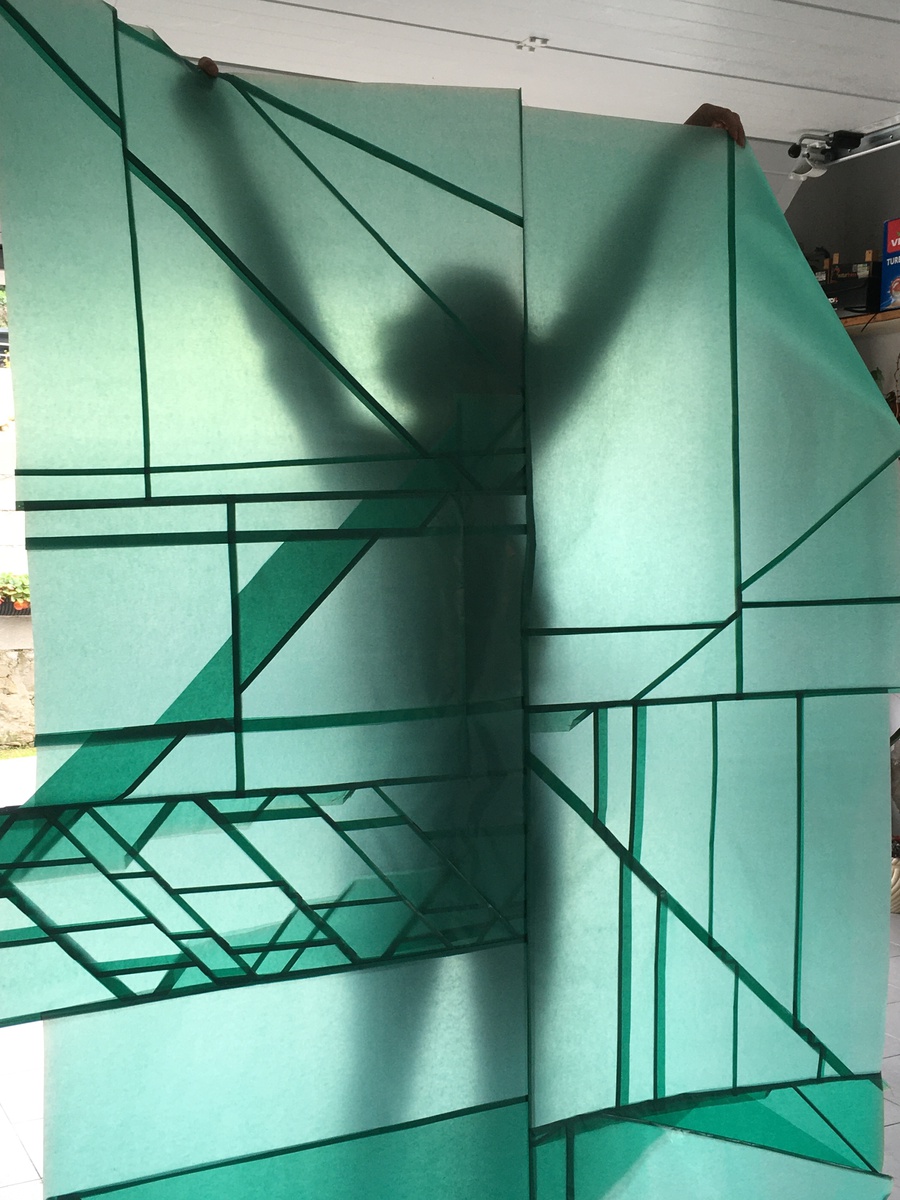 Art, Revolution, and the Gaze of Women Creators: a Journey Through Weimar Germany
Cycle Thought-Images
Curated by Susana Camanho & Emídio Agra
Thought
Sat, 25 Nov 2023
15:30 – 17:00

@ Casa das Artes
Rua Ruben A, 210. Porto
view on map

Free admittance
Curated by Susana Camanho & Emídio Agra
(Photograph: Rita Senra, 2021)
In this conference we will propose some clues to think the relationship between the arts and emancipatory political movements, emphasizing especially the work of women artists. We will reflect on the context of interwar Germany, for, after the First World War, voices from very different backgrounds questioned the function of the arts and valued the possibility of placing them at the service of different political ideals. We will analyze some of these positions and how they have materialized into concrete artistic practices.
Andrea Pérez Fernández is a researcher at the Philosophy and Gender Seminar at the University of Barcelona. With a doctoral thesis on the political dimension of the work of the artist Hannah Höch, she works on the relationship between socialism and the arts during Weimar Germany. In the last year she has edited, translated and prefaced the book Dos mujeres con gato: escritos sobre las artes de Hannah Höch y Lu Märten together with Isabel García Adánez (Editorial Tres Hermanas). And she has focused her attention on the work of Rosa Luxemburg in the context of the research project Femenine Avant-garde in the Activism between Centuries (19th and 20th), directed by À. Lorena Fuster. Her publications include "Hannah Höch: Notes on Violence and Vulnerability" (in Ruth Hagengruber, Women Philosophers on Economics, Technology, Environment, and Gender History, DeGruyter, 2023), "La crítica de Simone Weil a Marx: un referente para el ecosocialismo" (with Pau Matheu, in Isegoría, 2022) and "From compassion to distance: Hannah Höch's 'Mother'" (European Journal of Women's Studies, 2022). Pérez Fernández has participated in numerous international conferences and has carried out research stays at the Freie Universität Berlin and Loughborough University.
Thought-images
"Thought-images" gives the title to this cycle of conferences opening a space in Sismógrafo's program to think images and through images. The purpose of these conferences is to unite the discursive and the image, to confront them, to recognize the potential of an image, of a fragment, rescuing vital experiences threatened in an uncertain present. This age, a turbulent and disturbing age, an age of pandemic, ecological, financial, political and social crises, these times of "post-truth" and "alternative facts" are "interesting times", to use the expression popularized by Eric Hobsbawm. Interesting times especially for thinking. Thinking is already contributing to a change. This cycle calls for a cooperation between the expressive strength of art and the precision of philosophy. Without a language that embraces images, images can blind us or say nothing. With these conferences, Sismógrafo seeks to take care of what Alexander Kluge calls a "garden of cooperation", a place that preserves the moments when word and image converge in order to produce something new, a space for discrepancy and cooperation in the face of cacophonies of information, in the face of industrial manipulation and enslavement of feelings. In difficult times, times of divisions and segregations, cooperation presents itself as an antidote to tribalism (Richard Sennett). To open this garden, this space for debate and polyphony in the city, Sismógrafo has invited speakers linked to philosophy, aesthetics, art criticism, fine arts and cinema who, at different times and from different perspectives, will try to present a diagnosis of the present.
Thought
Sat, 25 Nov 2023
15:30 – 17:00

@ Casa das Artes
Rua Ruben A, 210. Porto
view on map

Free admittance
Related